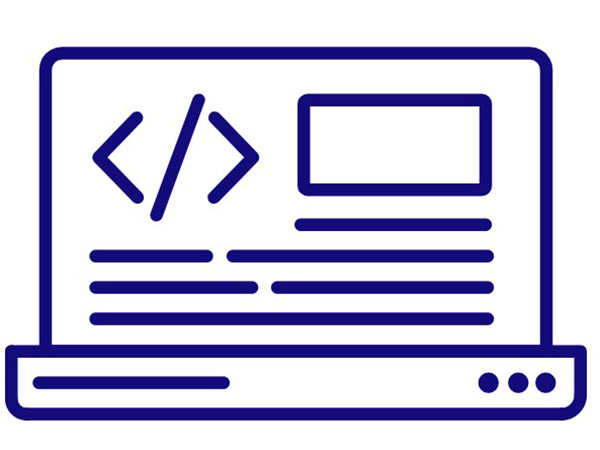 Effective Ads for Marketing Strategies
There is always room for improvement, regardless of how knowledgeable you are on ads. Take a look at our rundown on the types of ads you can opt for in your marketing strategy…
Facebook Ads
Facebook Ads can grow your following to enable current, future and ongoing purchases, as well as boost your business' credibility. Consider this on top of the fact you can generate instant leads and you have yourself a winning combination.
Facebook has more users than any other social media platform, meaning it has the widest reach. As businesses and consumers are on this platform, both B2B and B2C can reach target audiences. Simply curate your audience then save it for any future ads.
In fact, business decision-makers are on Facebook 74% more than others. So, if you are aiming to sell to businesses, this is an effective way to do so.
Facebook caters to you regardless of the aim of the ad, with options to target audiences at any stage of their engagement journey on the facebook audience network. You can build brand awareness or convert traffic to generate leads. You can choose whether you reach those audiences browsing FB, those browsing products and services, or those transaction-orientated.
Facebook has a range of buttons to choose from, so your CTA's can be in line with your objectives.
With a minimum spend of $1 a day, the budget can be chosen by you and what your business can afford, even down to the cent. So there's no need to choose between the hundreds – the amount can really be tailored to you.
Ads Manager, otherwise known as Business Manager, is the tool connected to FB that allows you to manage your ads and budget, and track engagement and conversions.
Facebook Ads Manager is complex and can take months to train yourself in. For this reason, the most cost effective approach is to opt for a social media marketing agency.
The WebCo is a social media marketing agency that has been around for 17 years. We know the tricks of the trades to have your business seen and heard.
Google Ad Words
Google Ad Words is pay-per-click (PPC) online advertising that reaches users on the Google display network. You are essentially paying to have your business feature at the top of Google search results when users search for keywords you include in the ad text and are within the location you target.
The more highly searched keywords you use, coincided with engaging language, the more views and clicks your ad will receive.
The main benefit of Google Ads is that you instantly reach people searching for your products or services. While SEO is extremely effective, it is a long term strategy, so if you need instant promotion, Google Ads is more appropriate.
You can also remarket your site to visitors who have previously windowshopped. So not only do you reach new consumers to generate leads, you appear in front of prior viewers as reminders.
After running your ad, you can track viewers, click-throughs, resulting leads, the most successful keywords and the cost of each lead.
This sort of advertising is not one that you can necessarily do yourself, as much of a DIY country New Zealand is. Lacking experience, you will most likely waste time and not see results. Luckily, that's what digital marketing agencies are for.
We're your local NZ Google Ads specialists with decades of experience in the advertising industry.
Banner Ads
Banner Ads are a low-cost, effective technique to promote your business but can be even more effective during sale seasons such as Christmas, Black Friday, Boxing Day and Mother's Day.
The key benefit to banner ads are that they are eye catching due to their aesthetically pleasing, bold designs, in comparison to traditional ads. In addition, they can be cheaper than other forms of visual ads, even when outsourcing to a designer
These eye-catching designs are then strategically placed in front of target audiences most likely to be interested in your product or service. At the same time, brand awareness is naturally generated when viewers see your branding or logos. So even if they don't purchase, they become aware of what you offer for the future – or can follow along on your social media where they may become a potential customer.
You can reuse banner ads at a later date, building up your stock and making them sustainable long-term.
You most likely already know that special announcements and deals can bring in new clientele who purchase from you time and time again. This is where banner advertising is the perfect type of advertising – drawing in new eyes with designs and appealing discounts.
The WebCo's expert designers can take the stress off your hands with our collection of banner ads.
Starting at $600, our marketing packages include effective Google Ad banners and ad spend credit. We target the ads to those audiences most interested in what you offer.